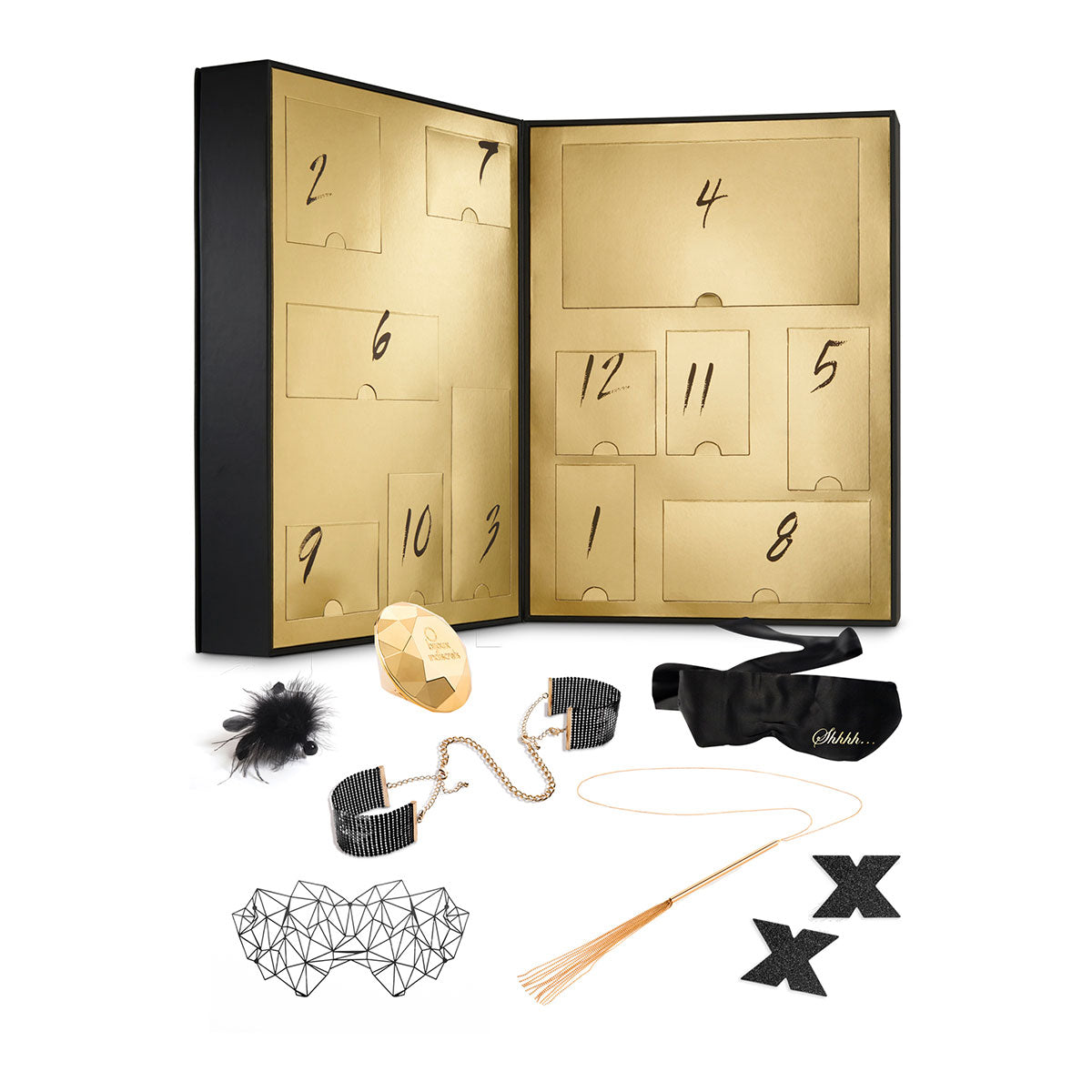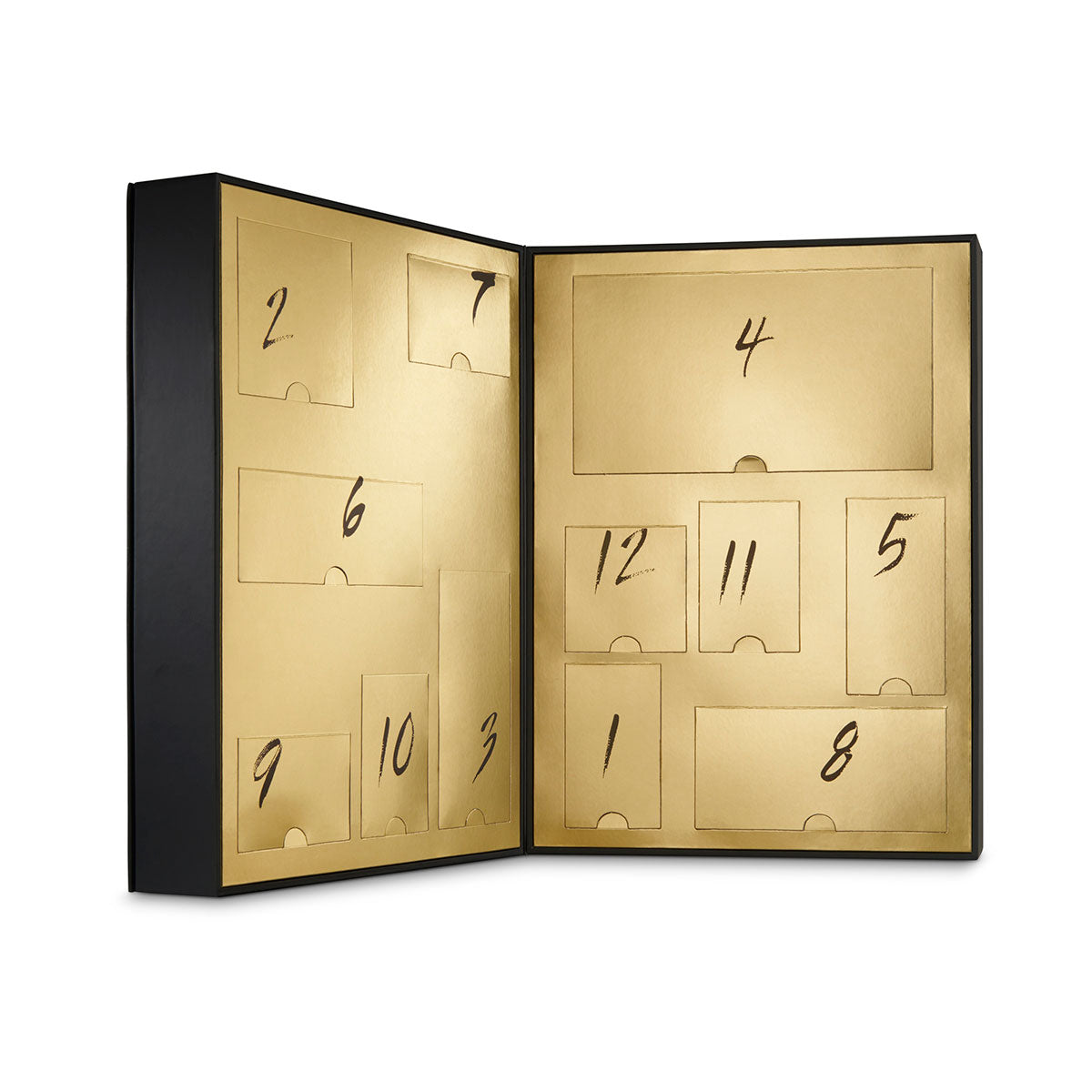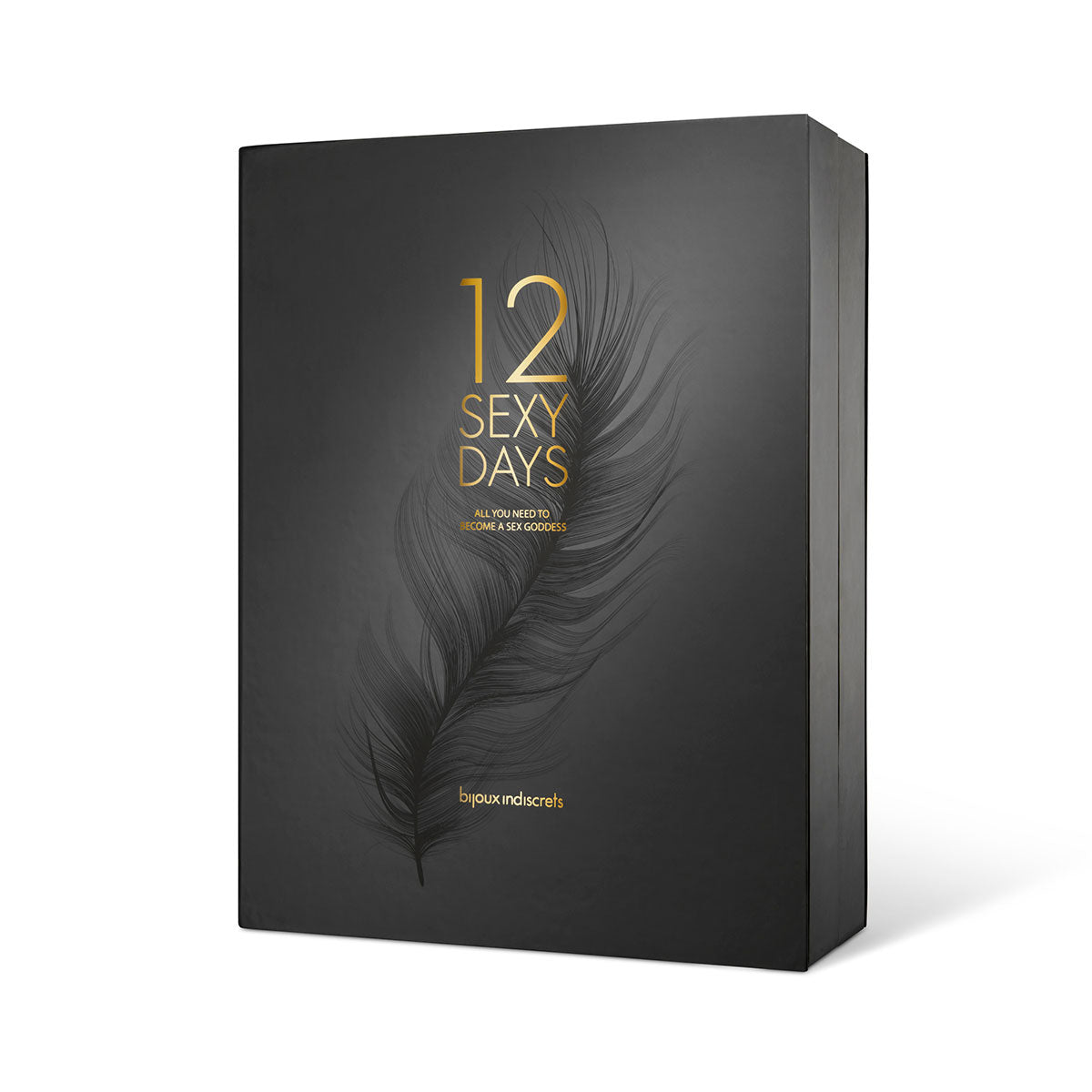 Bijoux Indiscrets
Bijoux Indiscrets 12 Sexy Days
$143.00
12 days, 12 accessories, 12 experiences.
12 SEXY DAYS is the perfect gift. A luxury box in which 12 iconic products await to reveal your most sensual side. Its fashion meets eroticism — with a countdown that will keep you feeling both sexy and intrigued. With this box, you'll feel sexy for twelve days in a row. Open '12 SEXY DAYS' and uncover one box per day, using the numbers as a guide. And no cheating! The magic of eroticism lies in the suspense.
In the pack you will find the following:
MAZE - Tassel choker.
FLASH X - Sparkling nipple pasties
MAGNIFIQUE - Back and cleavage chain.
KRISTINE - Vinyl mask.
MAZE - Belt.
MAZE - Garters.
SHHH - Satin blindfold.
MAGNIFIQUE - Satin blindfold.
POM POM - Tickler.
DÉSIR MÉTALLIQUE - Metallic mesh handcuff-bracelets.
DÉSIR MÉTALLIQUE - Metallic mesh collar.
TWENTY-ONE - Vibrating diamond.
Details
Box Height: 15"
Box Width: 11"
Box Depth: 4.75"
Package Weight: 4.34lb