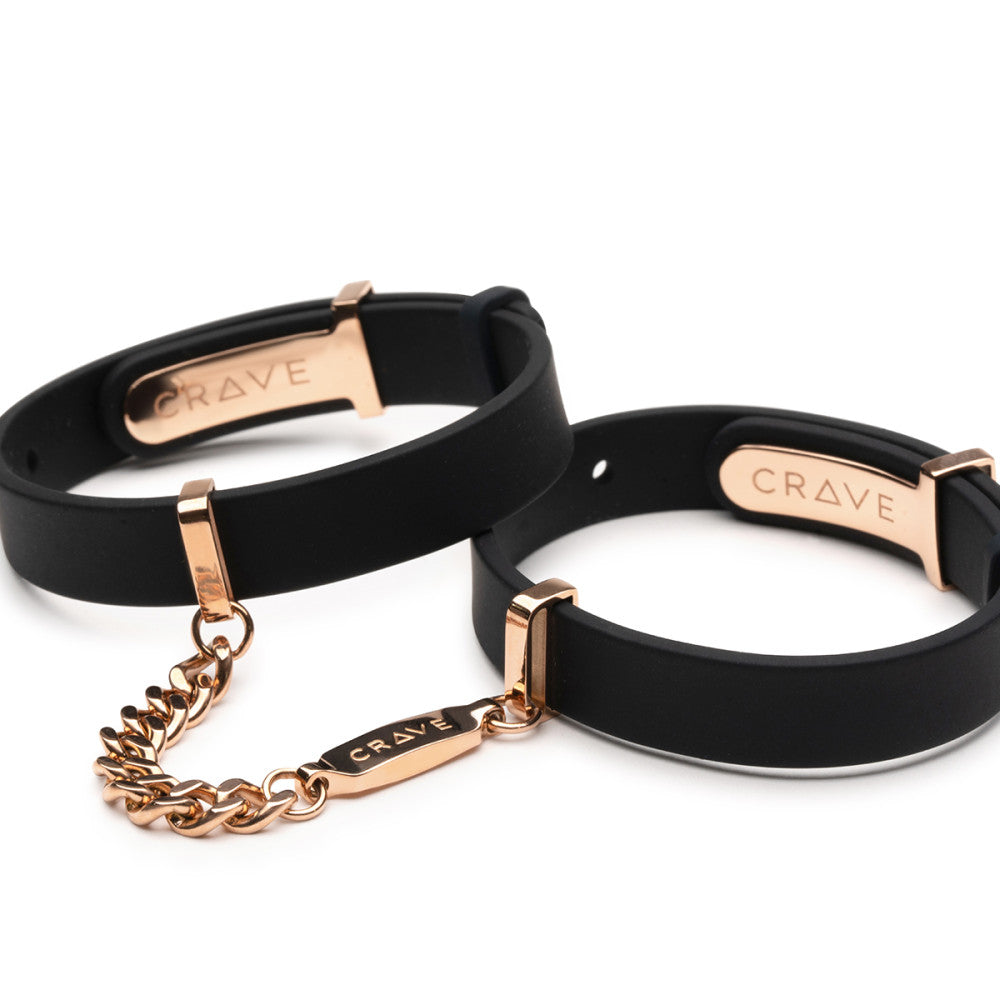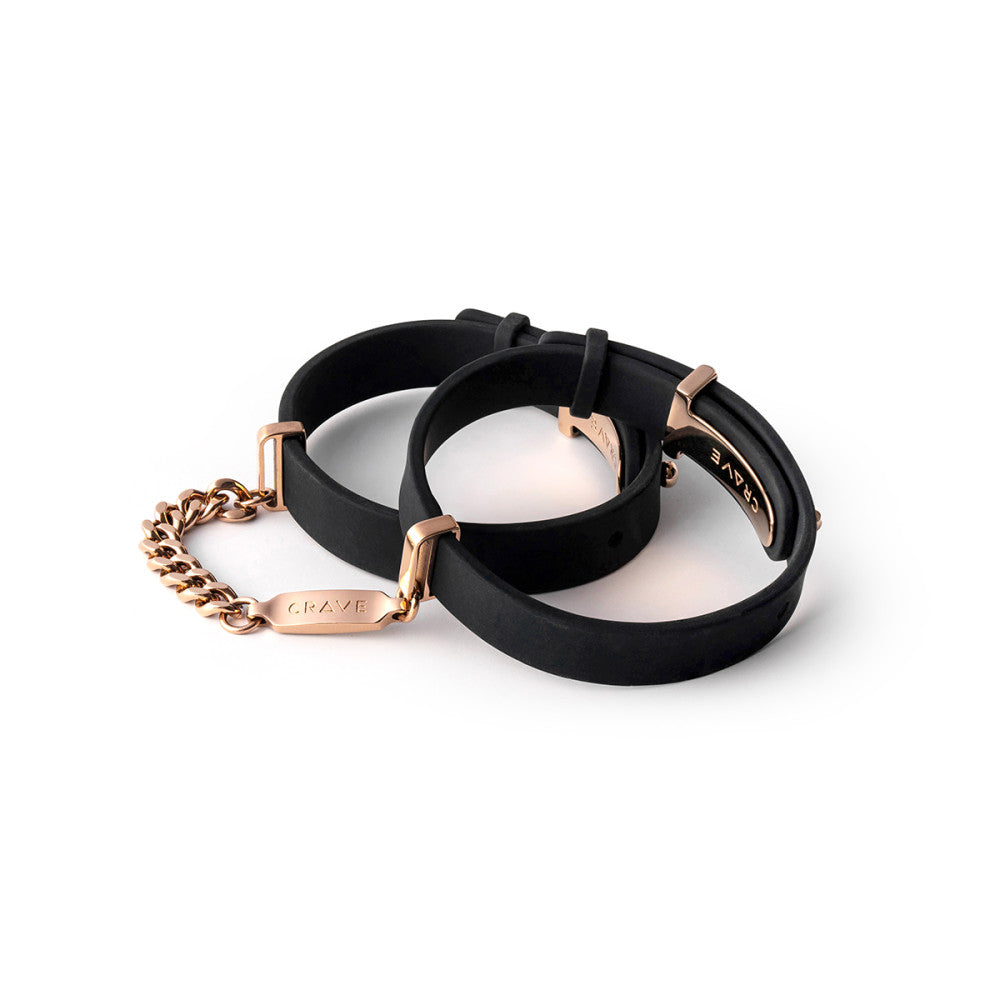 Crave
Crave ID Cuffs
$59.00
PLEASURE WITH STYLE
These Cuffs are part bracelets, part handcuffs for light intimate play. These statement pieces are reminders of self-love and personal power.
Can be worn stacked as a bracelet in public and on each wrist for play in private.
Details
Materials: Cuffs are body-safe silicone, clasps/chain made from stainless steel

Sizing: Suitable for wrist sizes 6.75" to 8.5" circumference.