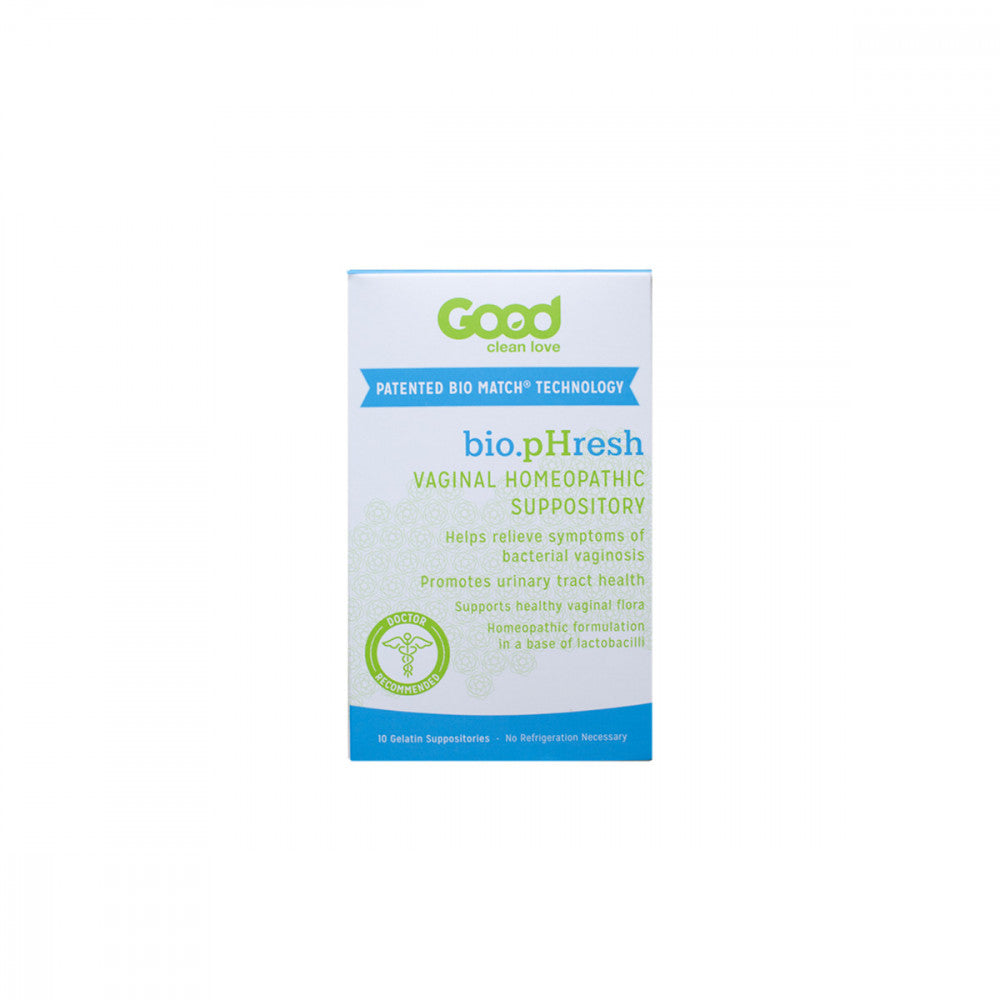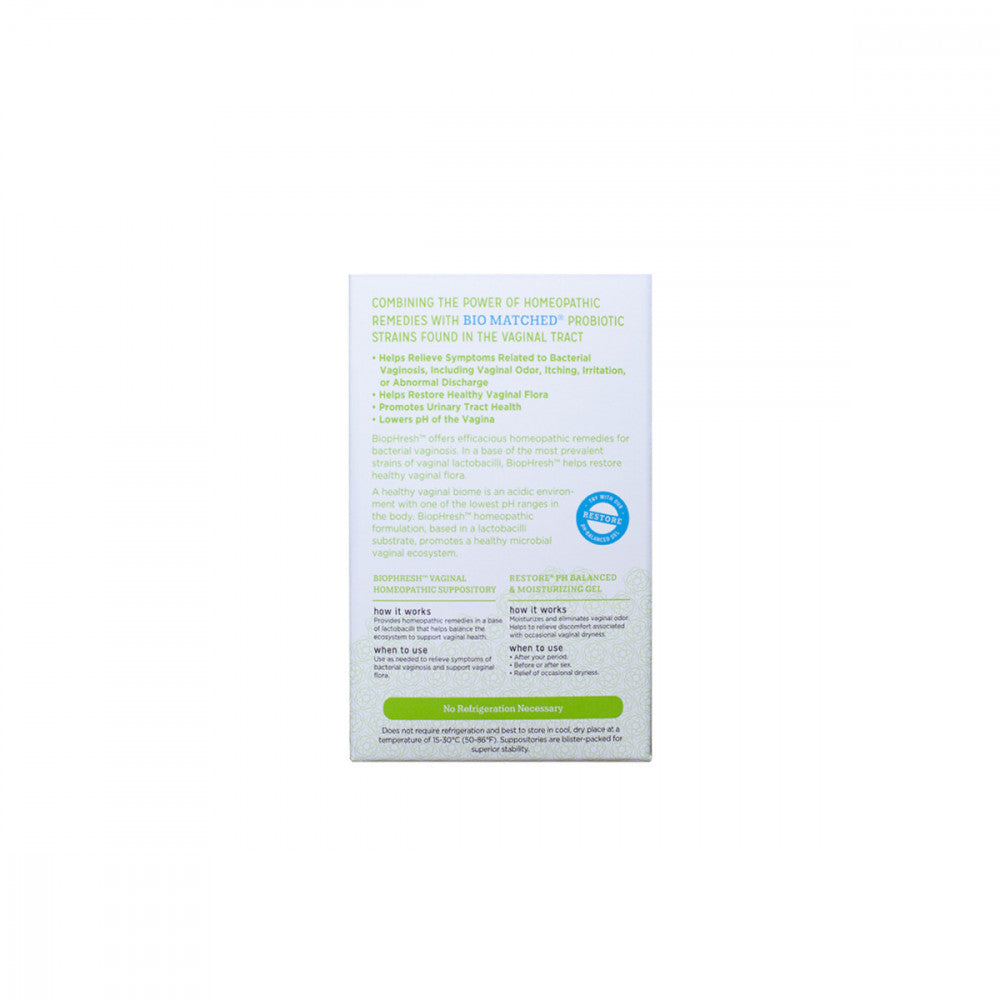 Good Clean Love
BiopHresh Vaginal Probiotic - 10ct
$20.00
BiopHresh Vaginal Probiotic Supplement is the only true women's Bio Matched™ supplement with four strains of probiotics found in the vaginal tract. BiopHresh helps restore healthy vaginal flora, promotes urinary tract health*, and lowers the pH of the vagina.
This daily supplement combines the most prevalent vaginal lactobacilli species and has been clinically shown to be effective at 5 to 10 billion to help restore healthy vaginal flora. Undesirable bacteria do not thrive in an acidic environment. BiopHresh's patented strains produce lactic acid and hydrogen peroxide (H2O2) and have been shown in clinical studies to lower vaginal pH, creating a mildly acidic condition and promoting a healthy microbial environment.
Details
Serving Size 1 Capsule | Servings Per Container 30 Amount Per Serving | Total Probiotic Count: 5 Billion Viable Cells (Minimum)++ 
Lactobacillus crispatus LbV 88
Lactobacillus gasseri LbV 150N 
Lactobacillus jensenii LbV 116
Lactobacillus rhamnosus LbV 96
OTHER INGREDIENTS: Tapioca starch. Capsule consists of gelatin. No wheat, no gluten, no soybeans, no dairy, no egg, no fish/shellfish, no peanuts/tree nuts. Free of major allergens.