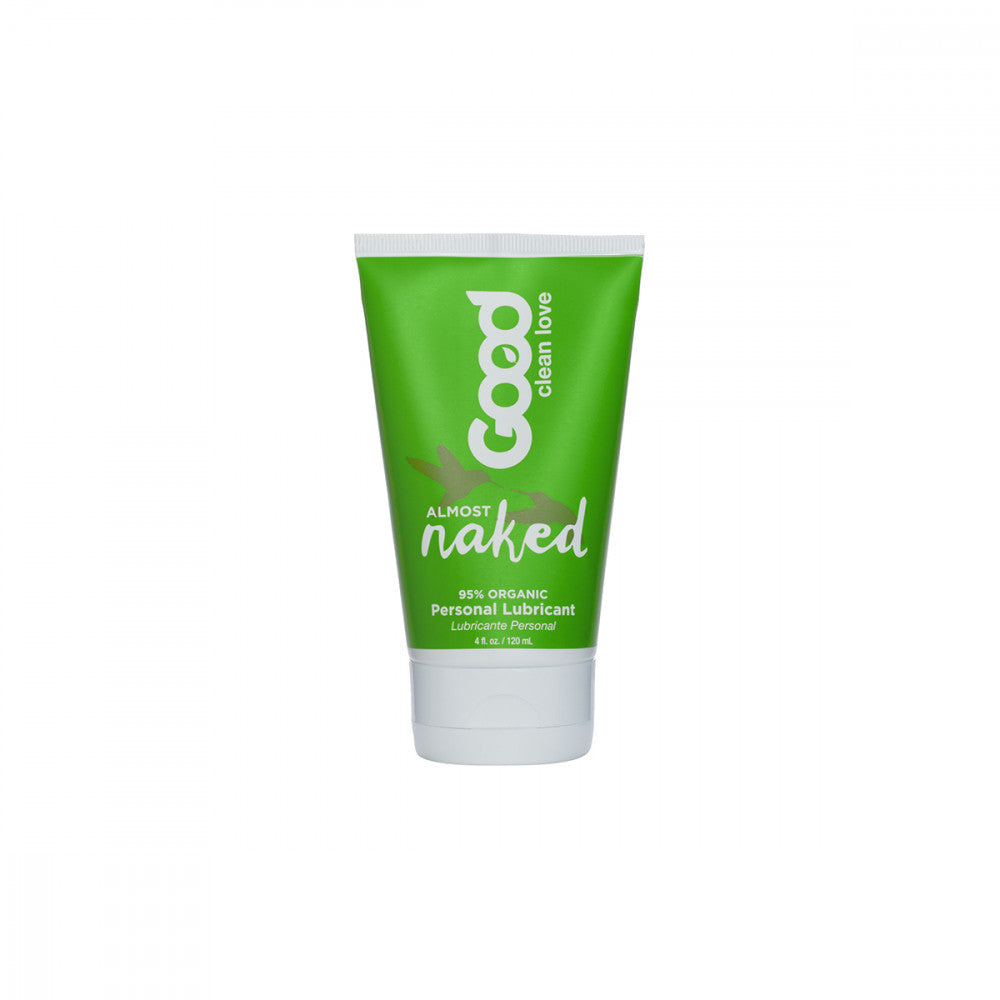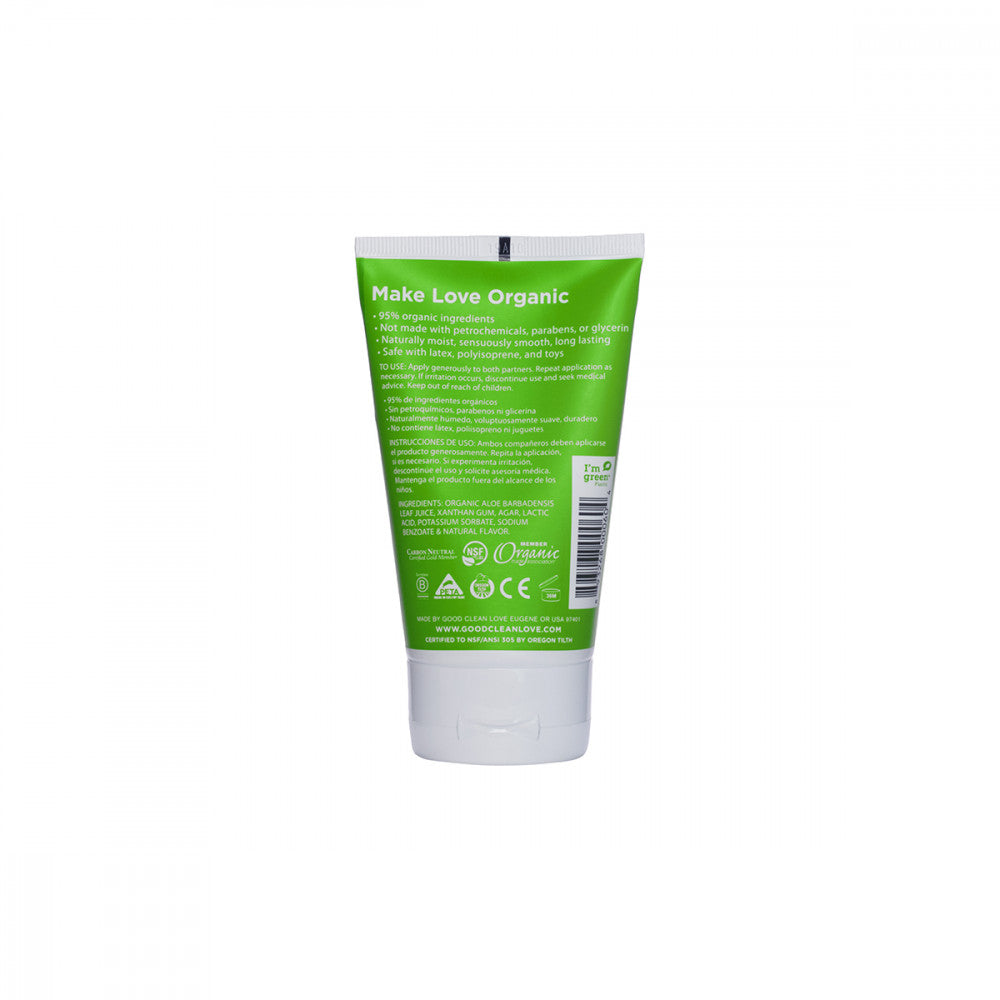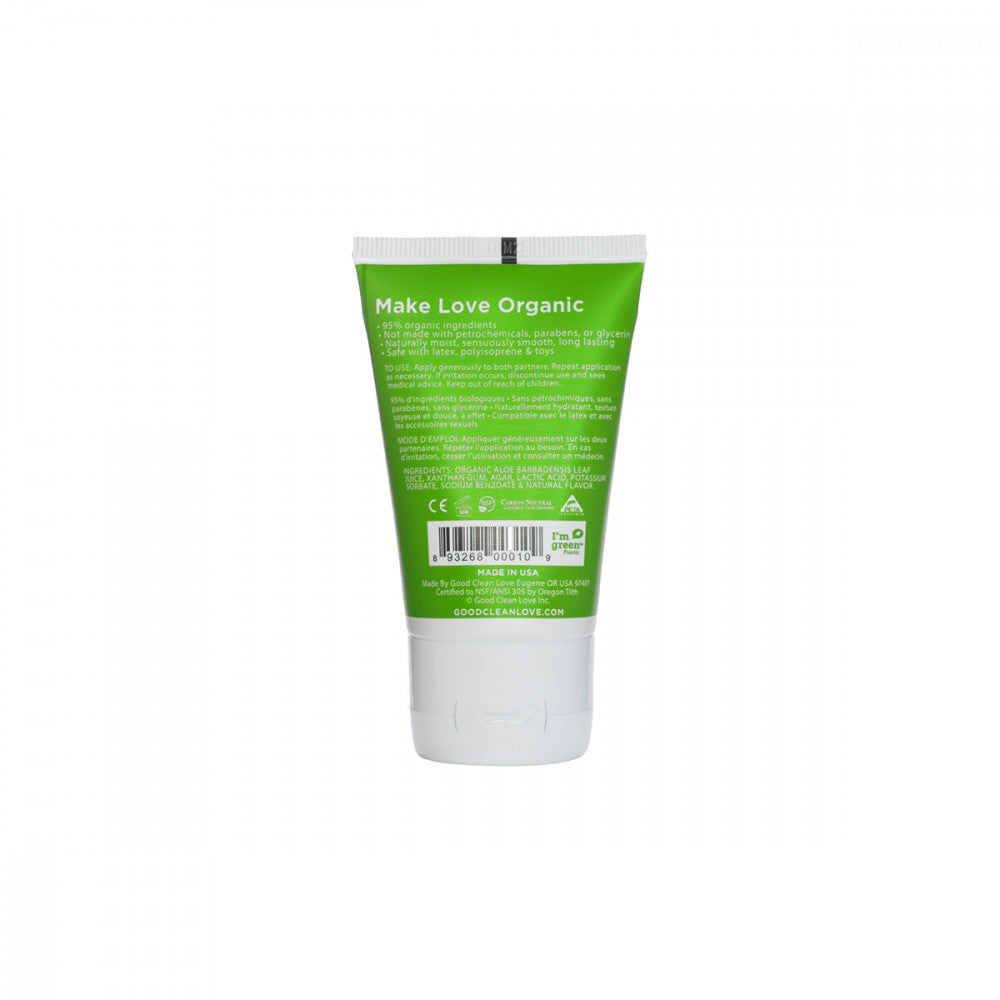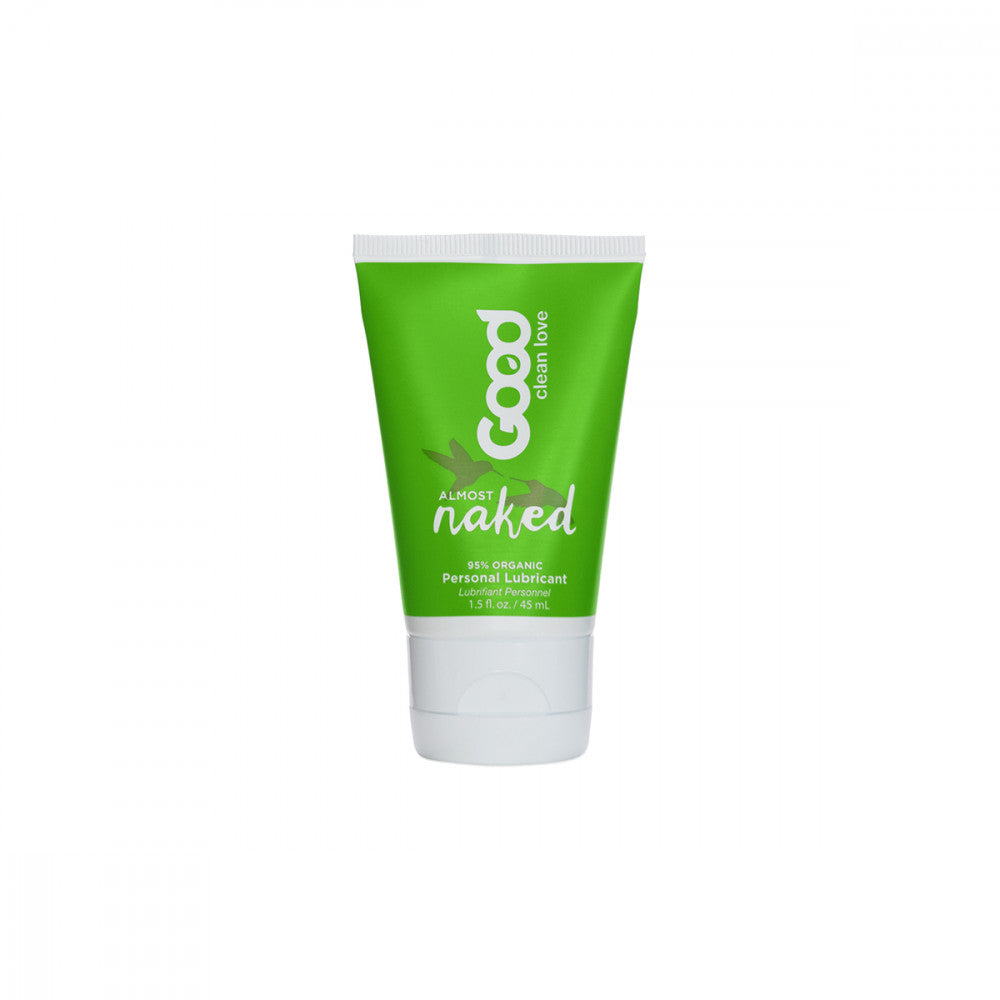 Good Clean Love
Almost Naked Personal Lubricant [Aloe-based Lube]
$10.00
Vaginal lubrication is at the core of good feelings in sexuality. Vaginal dryness takes the flow out of making love. A great natural lubricant improves vaginal wetness and allows for glide, ease and effectiveness. Edible, delicious and infused with a touch of lemon and vanilla, this fresh and slightly sweet personal lubricant has an almost undetectable scent.

Made with aloe-vera, xanthan gum and agar (seaweed) to create a smooth and long lasting glide, Good Clean Love organic personal lubricants can enhance your love life naturally.
• Paraben Free
• Natural and Organic Ingredients
• 100% Vegan
• Safe for latex condoms, toys, and use throughout pregnancy
• No petrochemicals

Presented in contemporary bright packaging, Good Clean Love organic personal lubricants respond to internal moisture and will dry without any sticky cleanups. So go on...cuddle a little longer!
Details
Ingredients: Organic Aloe Barbadensis Leaf Juice, Xanthan Gum, Agar, Potassium Sorbate, Sodium Benzoate, Sodium Lactate, Lactic Acid, Natural Flavor.