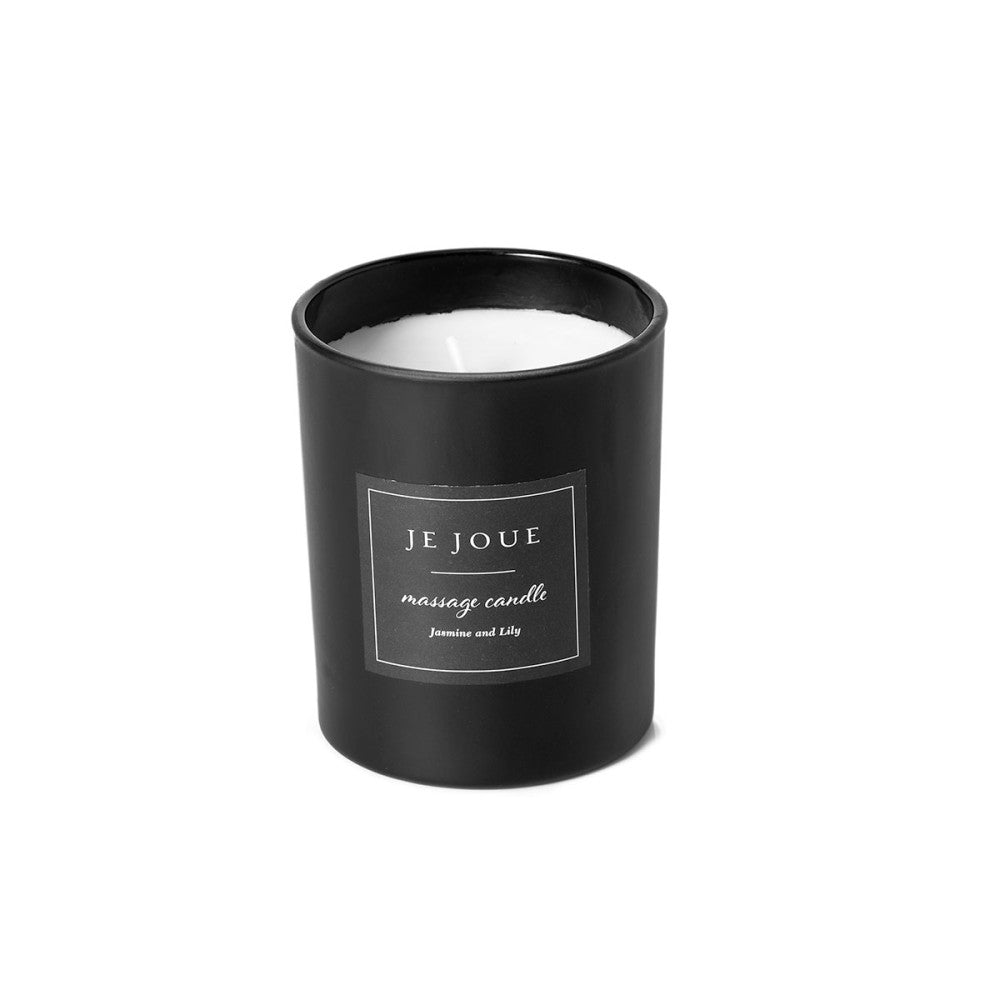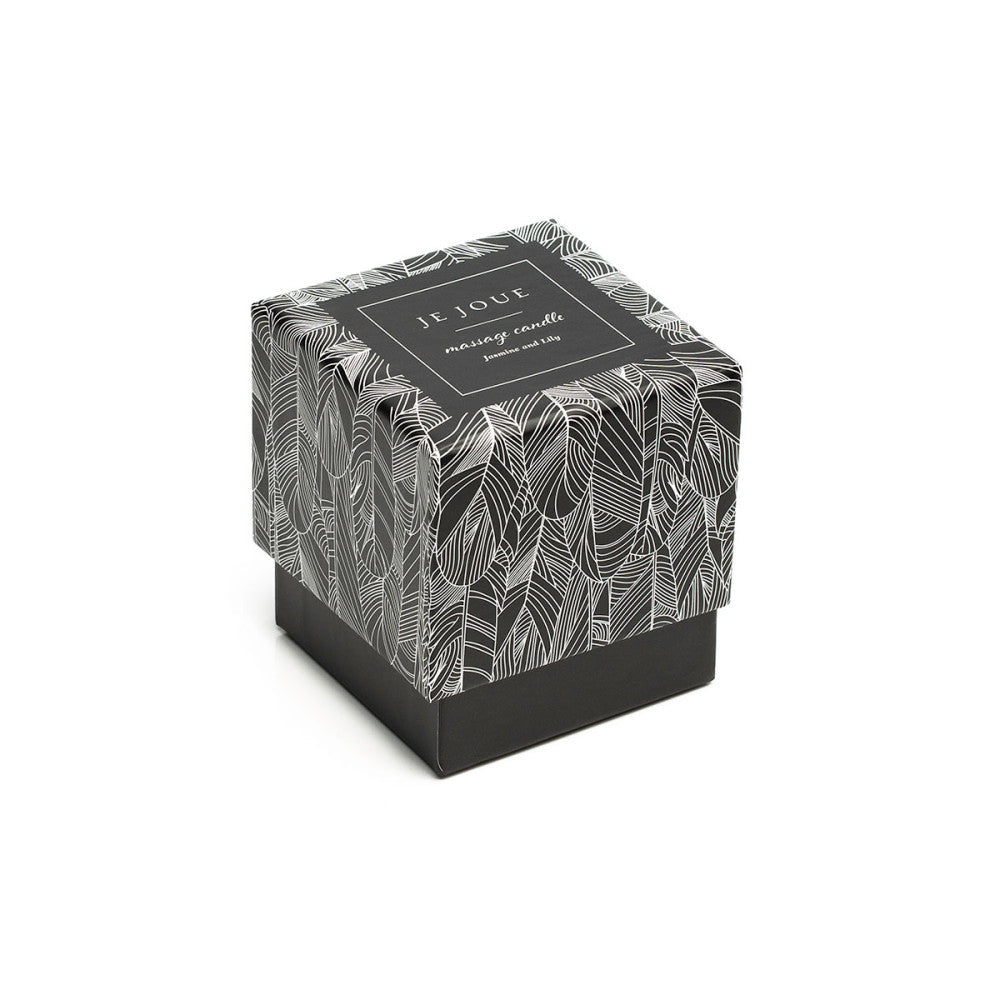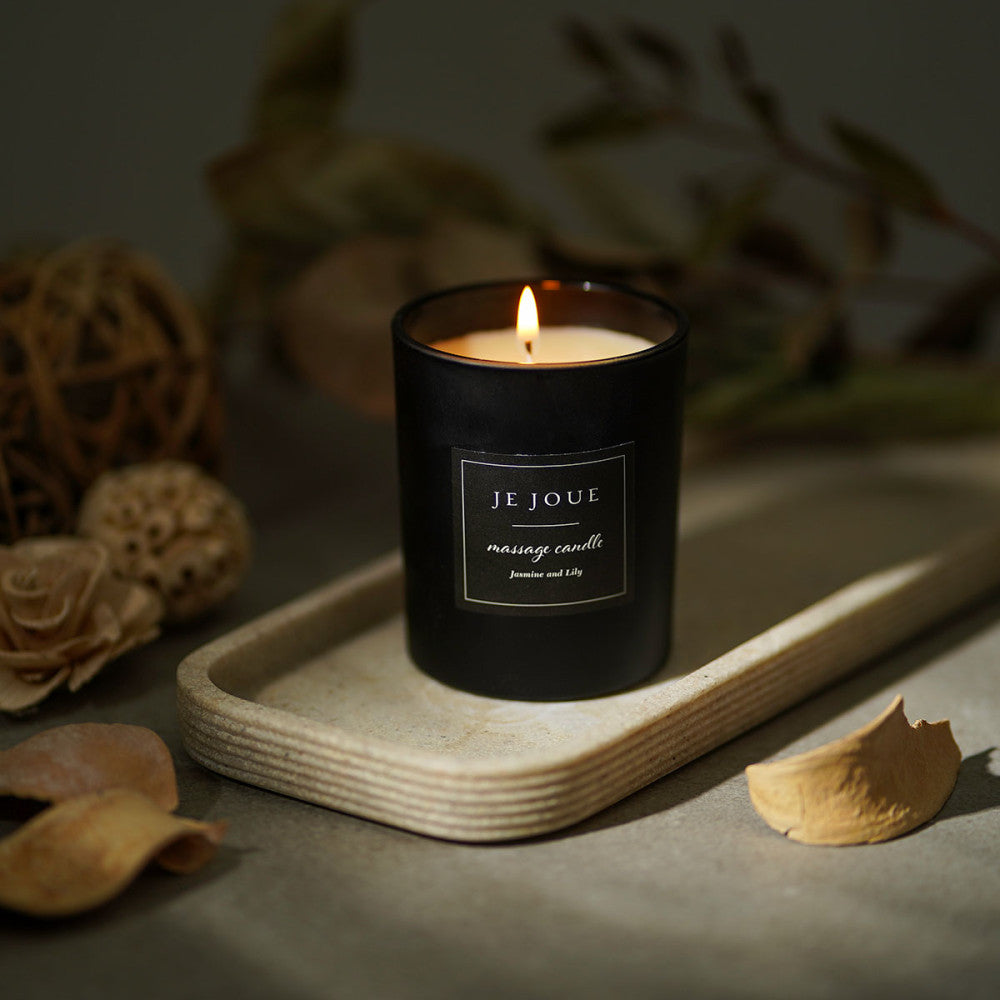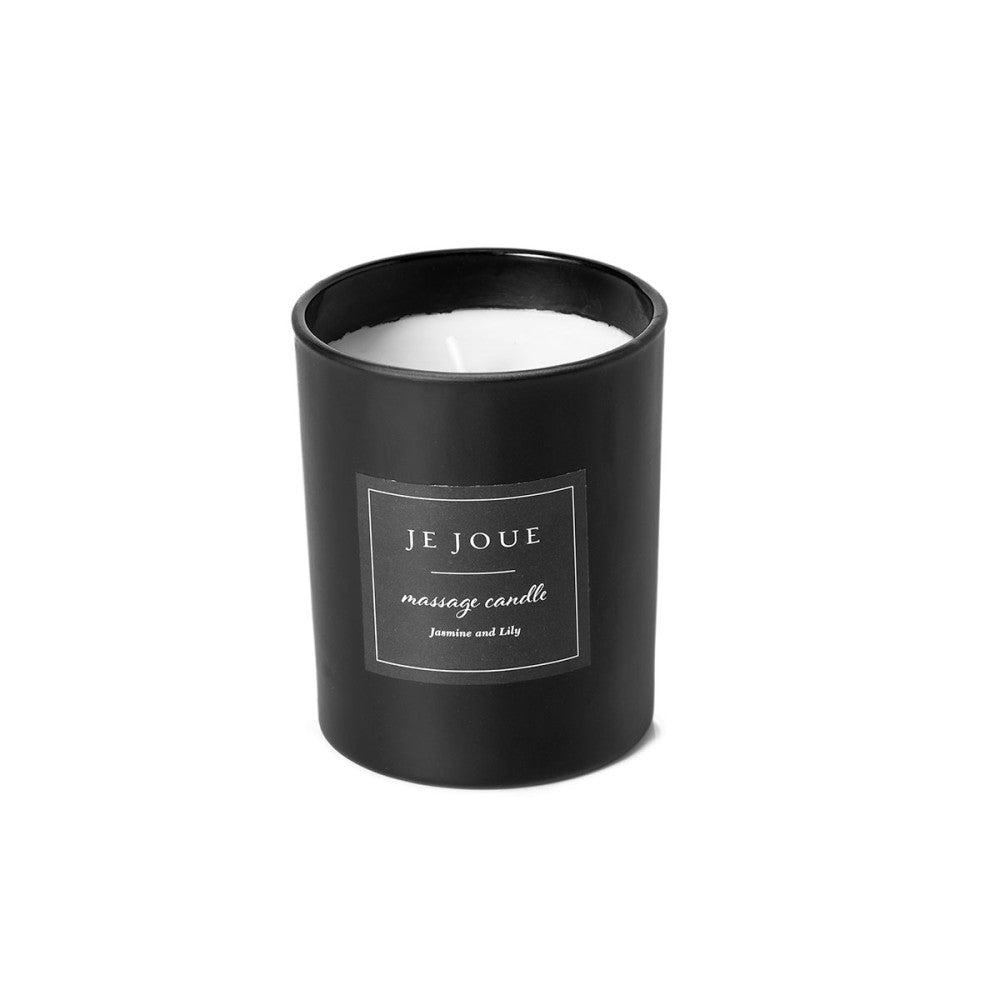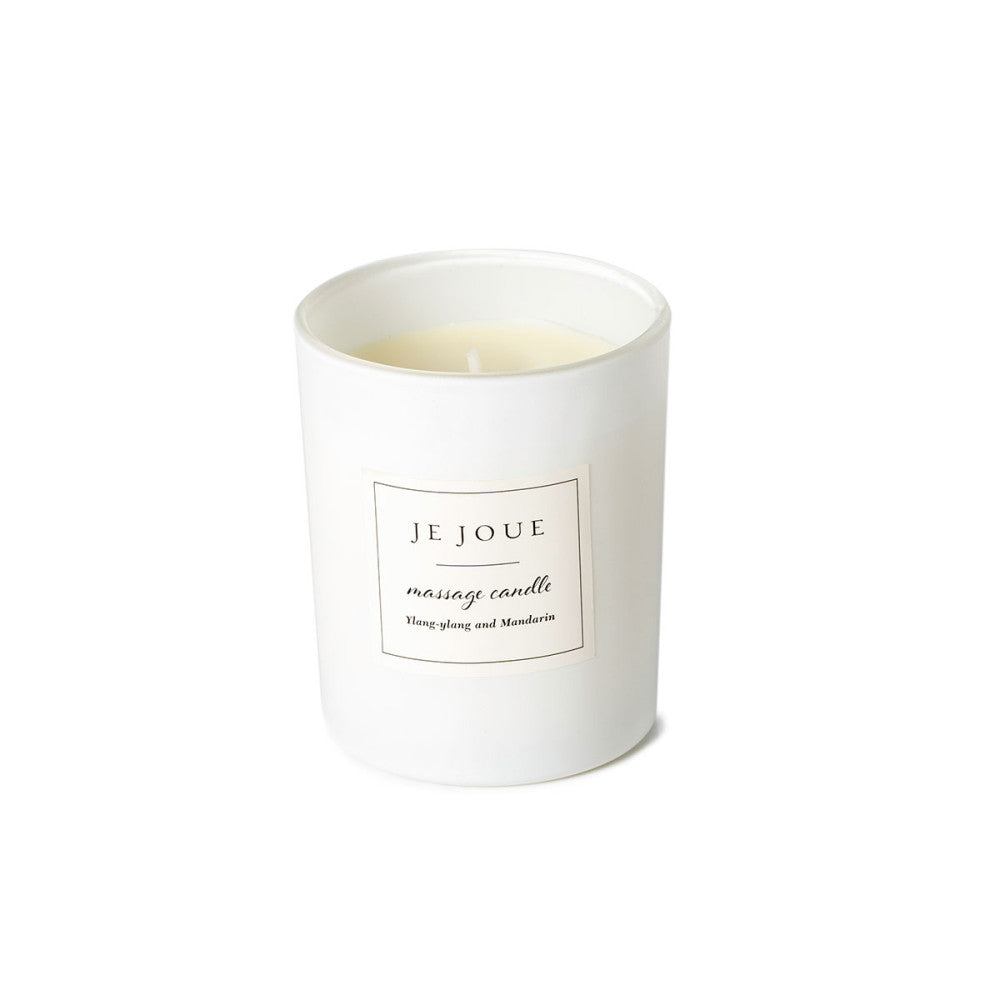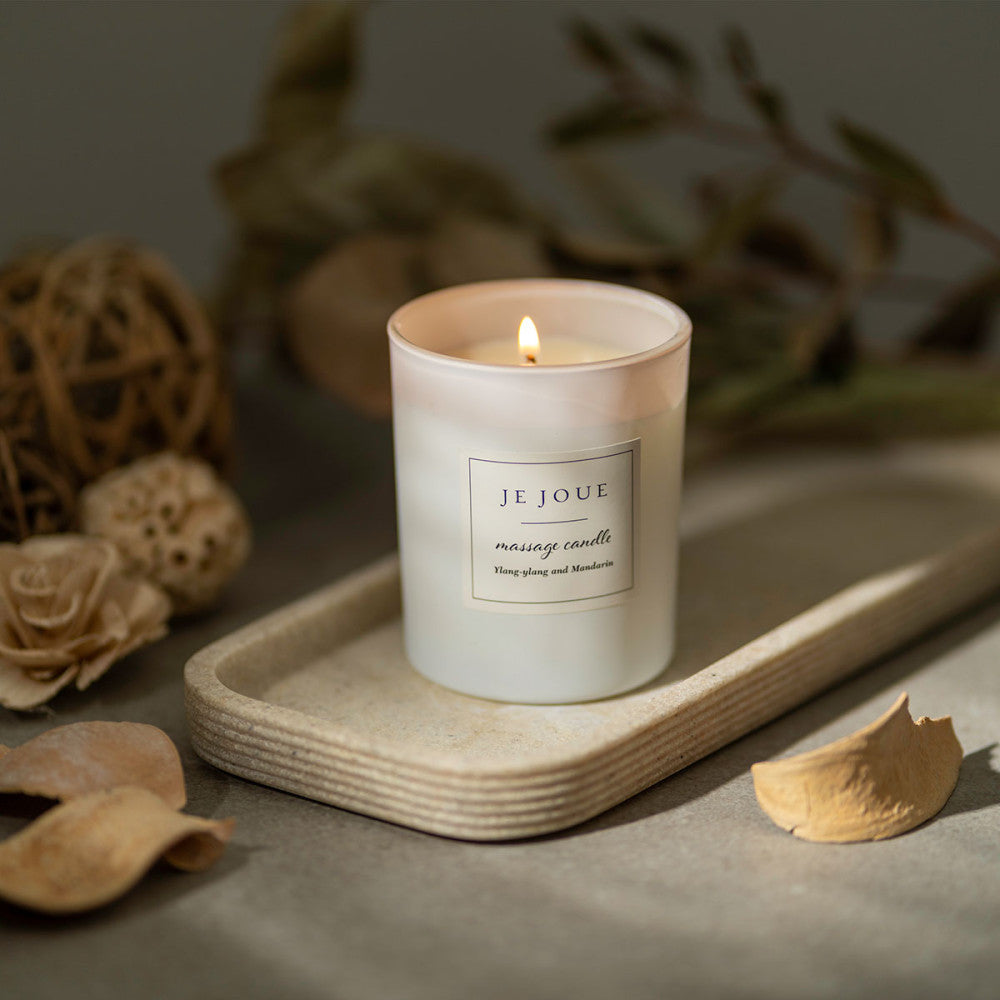 Je Joue
Je Joue Massage Candle
$25.00
Je Joue's Jasmine & Lily Massage Candle will set the mood for the most intimate body massage. Jasmine's sweet scent relieves stress and helps the body to relax, and is also a powerful aphrodisiac, heightening sexual desire. Lily has relaxing, healing benefits that will leave skin feeling soft and smelling tantalizingly good. 
The nutrient-rich soy and essential oils contained in this massage candle will soften hydrate, and rejuvenate skin, leaving it lightly scented and moisturized. 
Ingredients: Soy Wax, Linalool, A-Hexylcinnamaldehyde, Linalyl Acetate, Indole.