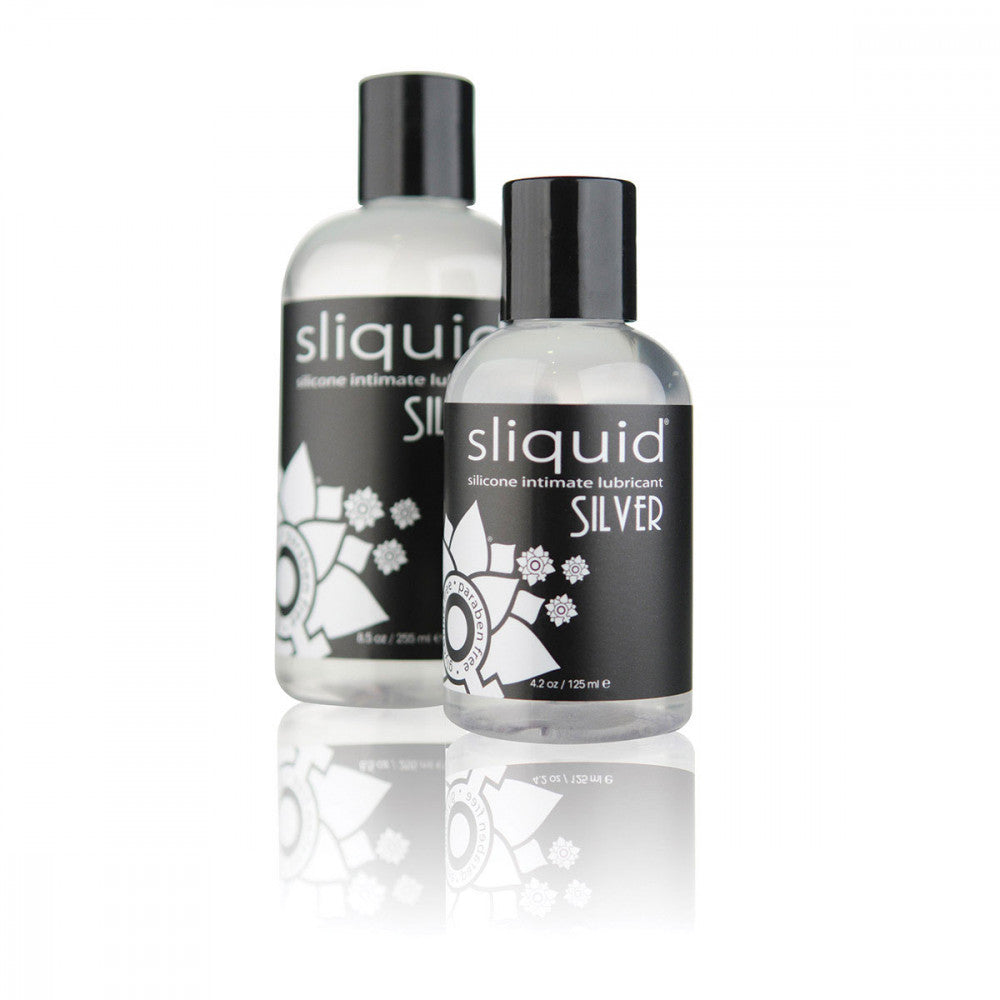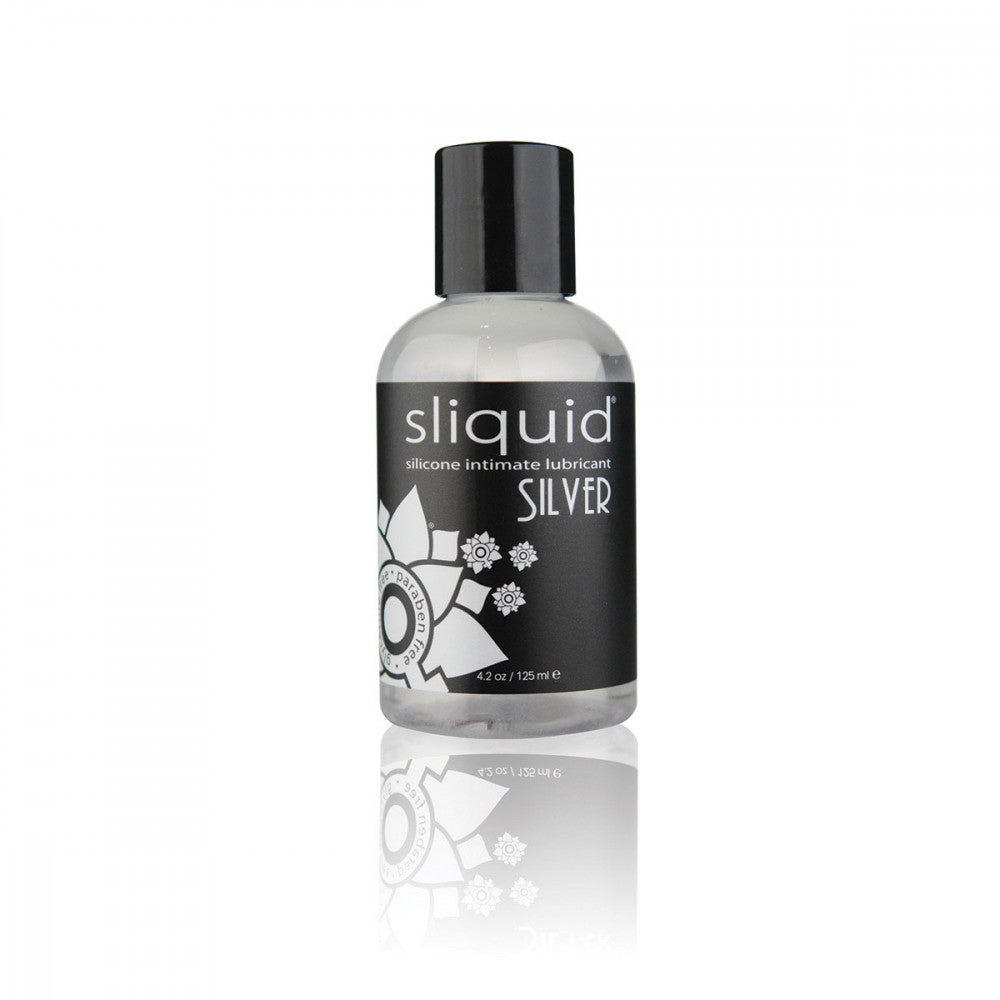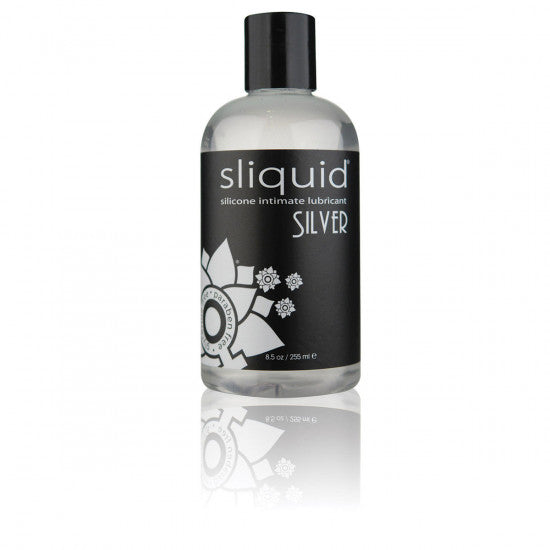 Primrose Path Boutique
Sliquid Silver - Silicone Lube
Sold Out
Naturals Silver is a pharmaceutical grade silicone personal lubricant, Silver is super long lasting and 100% waterproof, and is the perfect choice for those who need a lubricant to last. Made from an ultra-concentrated blend of premium pharmaceutical grade silicones, Sliquid Naturals Silver will last for hours with only a few drops, and is easy to clean up with simple soap and water. All Sliquid products are formulated by sensitive women, for sensible women, and will never cause yeast infections or UTI's.
Glycerin Free & Hypoallergenic
Non-Toxic & Non-staining
Latex, Rubber & Plastic Friendly

This product is 100% free of DEA, gluten, glycerin, glycol, parabens, PEG, propylene glycol, sorbitol, and sulfates.  It is also 100% vegan-friendly, non-toxic, and hypoallergenic.
*May not be safe for use with silicone toys. We suggest "spot testing" to see how it reacts. If the surface becomes sticky, do not use together and wash with fragrance-free soap and water or sex toy cleaner immediately. As with other silicone lubricants, it may stain sheets/fabrics. 
Ingredients: Cyclopentasiloxane, Dimethicone, Dimethiconol