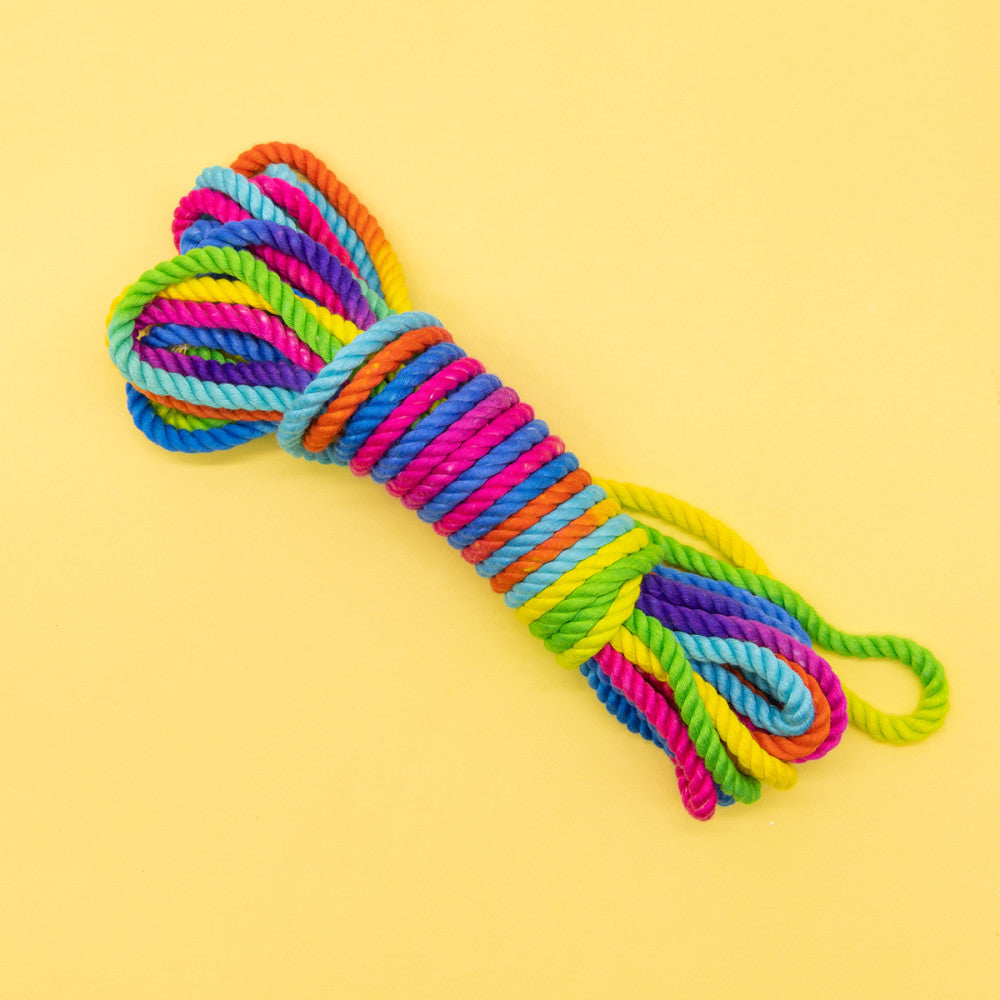 Emojibator
Unicorn Rainbow Bondage Rope
$35.00
More environmentally friendly than cotton and softer than hemp, Emojibator's bamboo silk rainbow bondage rope bursts with color, comfort, and strength. Measuring 8 meters (approximately 26.25 feet) and 6mm in diameter, they are spun single-ply 3-strand for a medium-tight twist.
Strong enough for restraint and specially designed with a tight twist to ensure safety if used for suspension, the rope's natural stretch is safe for all BDSM adventures. The label includes "how to tie your first-knot" instructions.
Along with its soft touch, this rope is also safe for those with allergies to jute and hemp. The strands are dyed prior to spinning so that the color is beautifully variegated and coated with wax and treated for immediate use.
Material: Bamboo Silk
Length: 26'